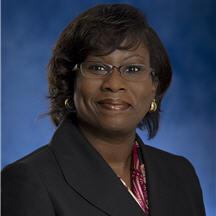 Paula A. Hall

Location: Birmingham, Michigan
Phone: 248-971-1714
Fax: 248-971-1801
Email: hall@bwst-law.com
Paula Hall concentrates her practice in bankruptcy and creditors' rights, with dedicated focus in collection matters, and debt enforcement and restructuring. She advises and represents a wide range of clients, including debtors, creditors, landlords, unsecured creditors' committees, trustees and lenders (institutional and non-institutional). Her experience bridges several industries, including automotive, retail, and healthcare. Prior to joining Brooks, Wilkins, Sharkey & Turco, Ms. Hall was a shareholder at Butzel Long PC.

Ms. Hall has been named to Super Lawyers- Michigan Rising Stars in each year since 2008.

Among her professional and civic involvements, Ms. Hall serves on the Board of Directors of the Historical Society for the United States District Court for the Eastern District of Michigan. She has been a frequent lecturer to industry associations, including purchasing professionals, on matters of bankruptcy and creditors' rights. She has also co-authored materials for the American Bankruptcy Institute's Central States Bankruptcy Conference and the State Bar of Michigan Real Property Division.

Representative Matters

• Local counsel to Retirees Committee in City of Detroit bankruptcy
• The ½ Off Card Shop (representation of chapter 11 debtor in 363 sale of all assets and wind-down of all retail locations)
• Pilot Industries (representation of chapter 11 debtor in successful restructuring)
• Venture Holdings, LLC (representation of several key suppliers and creditors)
• Kmart Corporation (representation of landlord group relative to multiple Wisconsin store locations)
• WorldCom (representation of multiple unsecured creditors)
• Delphi Automotive (prepetition counsel to the Debtors; responsible for negotiating agreements between Delphi and its suppliers to facilitate uninterrupted stream of supply during bankruptcy)
• Dana Corporation (representation of multiple suppliers)
• Metaldyne Corporation (representation of multiple suppliers)
• Collins & Aikman Corporation (local counsel to Official Committee of Unsecured Creditors)
• Contech U.S., LLC (conflicts counsel to the Chapter 7 Trustee, responsible for prosecuting multiple chapter 5 causes of action)
• General Motors Corporation (representation of multiple key suppliers)
• Chrysler LLC (representation of multiple key suppliers)
• North Oakland Medical Center, and certain of its affiliates (counsel to the debtors in bankruptcy proceeding resolved through an asset sale and transition of operations to Doctors' Hospital of Michigan)
• TEC Foods LLC (counsel to multi-state franchisee of fast food restaurants in chapter 11 proceeding and asset sale)
• Engineered Plastic Products, Inc. (conflicts counsel to the Chapter 7 Trustee, responsible for prosecuting multiple chapter 5 causes of action)
Bar Admissions

• U.S.District Court Eastern District of Michigan
• Member, State Bar of Michigan
• Member, Eastern District of Michigan
• Member, Western District of Michigan
• Member, Northern District of Ohio
• Member, American Bankruptcy Institute
• Board of Director, Historical Society for the U.S. District Court, Eastern District of Michigan
• Board of Director, Covenant Preschool & Extended Care, West Bloomfield, MI
Education:
• The University of Michigan Law School, Ann Arbor, Michigan (J.D.1999)
• The University of Michigan, Ann Arbor, Michigan (B.A.With High Honors 1996)
Speaking Engagements/Authored Works
• Panel on "Relief on Student Loans - In and Out of Bankruptcy," American Bankruptcy Institute, Detroit Consumer Bankruptcy Conference (2013)
• Speaker, Michigan Chapter of the National Association of Credit Management
• Speaker, Real Property Section of the State Bar of Michigan
• Speaker, Metalfinishers Association of Michigan
• "Proceed With Caution:  Litigating Student Loan Discharge Under 11 U.S.C. Section 523," for the ABI Detroit Consumer Bankruptcy Conference (2013) (Author)
• "Best Bids: Sales of Assets in Bankruptcy," (Co-Author)

Areas of Practice

• Bankruptcy and Creditors' Rights
• Business and Commercial Litigation

Languages

• French